Making Memorable Evenings Unforgettable
Make your special day special and unforgettable for others too. Best wedding DJ in NJ all set to rock and roll your wed locks. We will also take charge of illuminating your wedding day. Wedding lighting NJ promises to create an atmosphere that your guests will talk about for years. With an experience of years wedding DJ NJ knows how to transform your wedding day into a historic event of your life. We have a large music library to cater to every taste and style, and we only hire the most competent and experienced DJs and Emcees.
We are top of the line New Jersey DJ for weddings who know how to create your DJ floor into a bang up platform that would impel every step to tap and jump on it through our high tech musical instruments and professional DJs to perform this job in the most rocking manner. On your wedding day, you can rely on us to be there for you and give the same great service that has earned us genial reviews. Nothing is neglected as every detail of your event is painstakingly planned and addressed.
Contact us today to hire the best DJs in New Jersey for your special day!
Best Wedding DJs and emcee's in New Jersey
We offer complete wedding packages that include a DJ and Emcee for your event, as well as upgrades and add-ons like photo booths, lighting, lounge setups and more. Our best DJ services NJ along with our energetic emcees will infuse high spirits and turn your wedding into a peppy party. Our expert emcees know how to mesmerize your guests by reading their minds.
We aim to make your evening enjoyable and provide a personalised experience so that you actually witness your wedding just the way you confronted in your dreams. From the cocktail hour to the after-parties, we can handle it all and make sure you and your guests have a great time.
Call wedding DJ services NJ for best music and event lighting experience.
Best Wedding Photography in NJ
Yes, we like offering fantastic entertainment experiences, but we also provide a wide range of other services. We also take delight in providing couples like you with stunning wedding pictures that you will cherish for years to come. We understand how important it is to have timeless wedding photos, which is why our team of talented photographers enjoys documenting your special day in a bright, lively, and classic way. We enjoy capturing the moments that you will remember for the rest of your life.
Plan a rendezvous with best wedding djs in NJ to plan a terrific wedding of the year.
Blaze International Making Your Wedding Special
We have earned a reputed name and fame as best DJ services as we respect all the cultures and traditions residing in New Jersey.
Indian weddings are more like festivals. Each and every moment is imperatively rejoiced. We aim at making every bit of an Indian wedding worth felt and lived with our integrated sound, lighting, and video production, with the best music mix to proffer an experience you surely would have never had. Indian weddings are not a one day or one time affair. They are a blend of functions. Sagai, mehndi haldi, sangeet phere and the grand reception.
Sagai- The engagement ceremony requires a touch of both friendship and romance. We carefully select tunes as this is the first ceremony of the Indian wedding where the families meet and enjoy an event together for the first time. This is the time of proper introduction of the families and so all the songs are arranged accordingly.
Sangeet – Sangeet is the most awaited pre wedding function. We satiate the quench with modern, traditional and even retro music so that all the ages and categories get indulged in the set mood. You name it we will bring the state on the floor be it bollywood, gujrati garba, punjabi bhangra, tollywood rhythm, pakistani nazms or Kishore Kumar mix for biggies of the family.
Barat- Your guests wont stop tapping their feet to our dhol and tashe tunes. Our best wedding djs nj also know how to give you the band touch in your barats. We make the barat journey so full of fun that your guests wont get tired but would like to walk and dance more.
Reception – Indeed the winding up, yet not the end. Our DJ for wedding reception will make you forget all the wedding stress and make you lose yourself in the groove.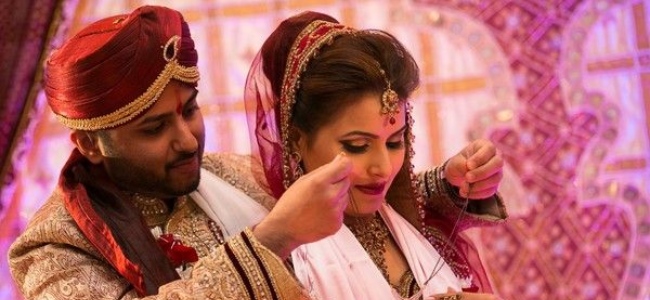 Sagai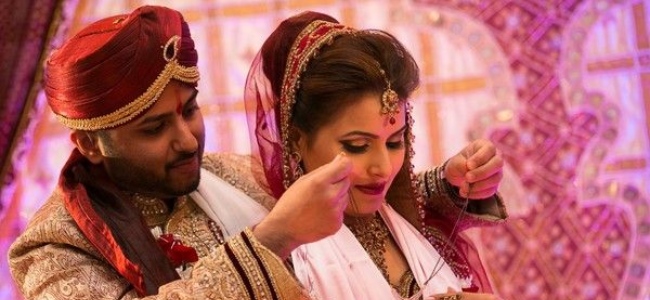 Sangeet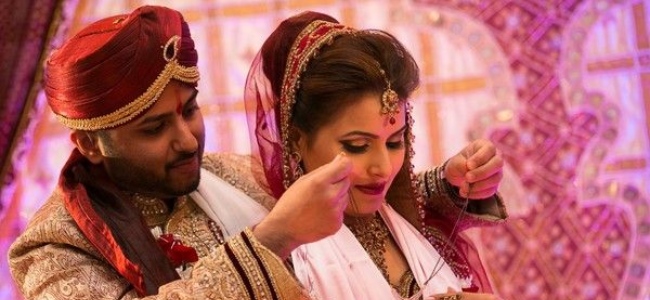 Barat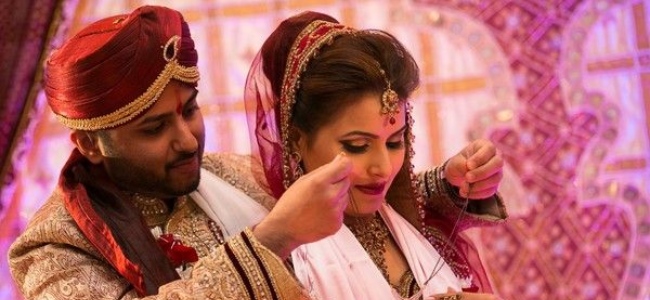 Reception
Years of experience, exemplary music selection, numbers set as per the desire of your friends and family- party hits, dance beats, desi music or latest trending. We have all kinds of Indian, western or classical collection to give you the heavenly experience. Lets confabulate as to how you aspire the day to be like so that we can give you the personalized experience. A decent elegant wedding with lights doing the entire job or the big fat Indian wedding with glaring music.
When its about the best day of your life, you deserve the best experience by the best DJS in New Jersey. Witness the excellence in music with Blaze International. For 15 years, Blaze International has been making weddings a delightful experience for many across New Jersey, so you can surely count on us. Waiting to turn yours into a remarkable one.
Give us a call at 856-577-1966 or Book Us Now